Amateur Radio Courses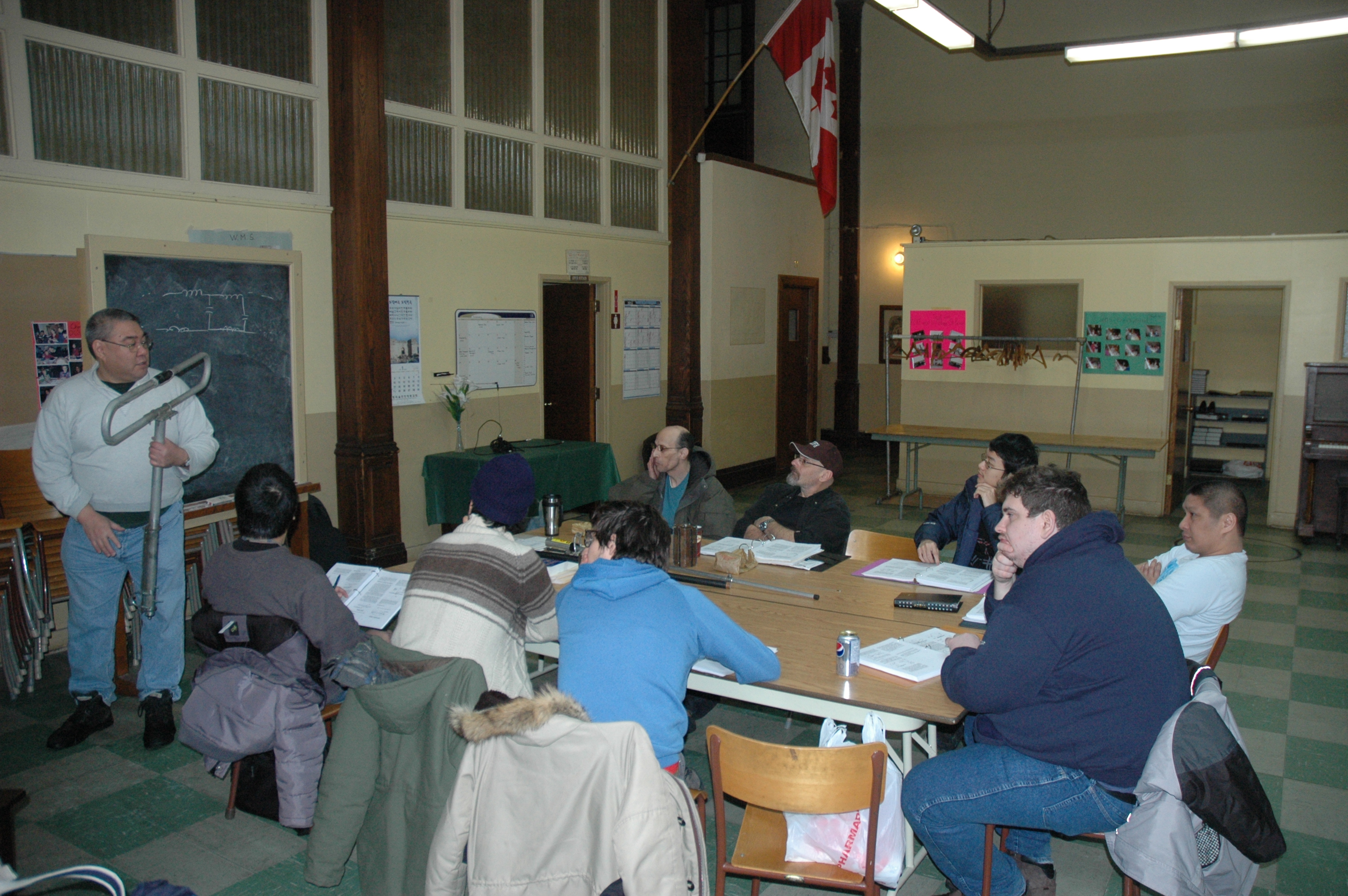 Vernon Ikeda, VE2QQ (SK) discussing antennas with the class on February 12, 2011
A basic level course is planned for January 2023. It will be held on Saturday mornings, and run 11 weeks from January to March.
The course covers all of the necessary electrical and electronic theory as well as radio operation and the rules and regulations. At the end of the course, students will write the Innovation, science and Economic Development Canada (formerly Industry Canada) examination for the Basic Qualification.
For more information and course registration, please visit our course website at https://www.amateurradiocourse.ca/.